At Sleep Better Live Better, we think that everybody should be able to access practical, research-based advice, information and products that can help to improve the way that we sleep, meaning that we can all get the most out of every day of our waking lives.
We believe there is an enormous pool of untapped human potential that can arise from our world being well-rested, as the science clearly demonstrates that sleep is the most potent inner healing, emotionally balancing and performance enhancing force that exists.
When we first set out as passionate sleep advocates we asked ourselves, how different would societies be if everyone felt healthier and happier as a result of better sleep?

Would we have happier and healthier mothers, fathers, husbands, wives, sons, daughters, students, teachers, friends, colleagues, managers, entrepreneurs and leaders?
Would every one of these people be able to experience what it means to truly live, celebrate life and discover the unique contribution that they are here to make for their communities?
When we sleep better, we feel better and our mental and physical health can flourish. As a result, there can be less hate, less fear, more love and a greater understanding of ourselves and others at a time when the world requires its strongest sense of community connectedness.

We truly believe that there are no challenges we're currently face that cannot be solved by dedicated and passionate people who are well rested and functioning to their full potential.
As Matthew Walker, Professor of Neuroscience and Psychology at the University of California, Berkeley, and Founder and Director of the Center for Human Sleep Science wrote:

"Sleep is the Swiss army knife of health. When sleep is deficient, there is sickness and disease. And when sleep is abundant, there is vitality and health."
We can't help but think that if everyone in our world knew of the true power that could be cultivated through prioritising being well-rested, that the human race would achieve far more than we ever thought to be possible.

We've committed to making our vision for a well-rested world a reality.
Our Mission
At Sleep Better Live Better, our mission is to deliver truly impactful sleep solutions that can unlock the enormous pool of untapped human potential that results from being well-rested.
Our Vision
By the year 2025 we aim to support 1,000,000 adults and children to sleep deeper and live lighter so that the future of our world becomes brighter.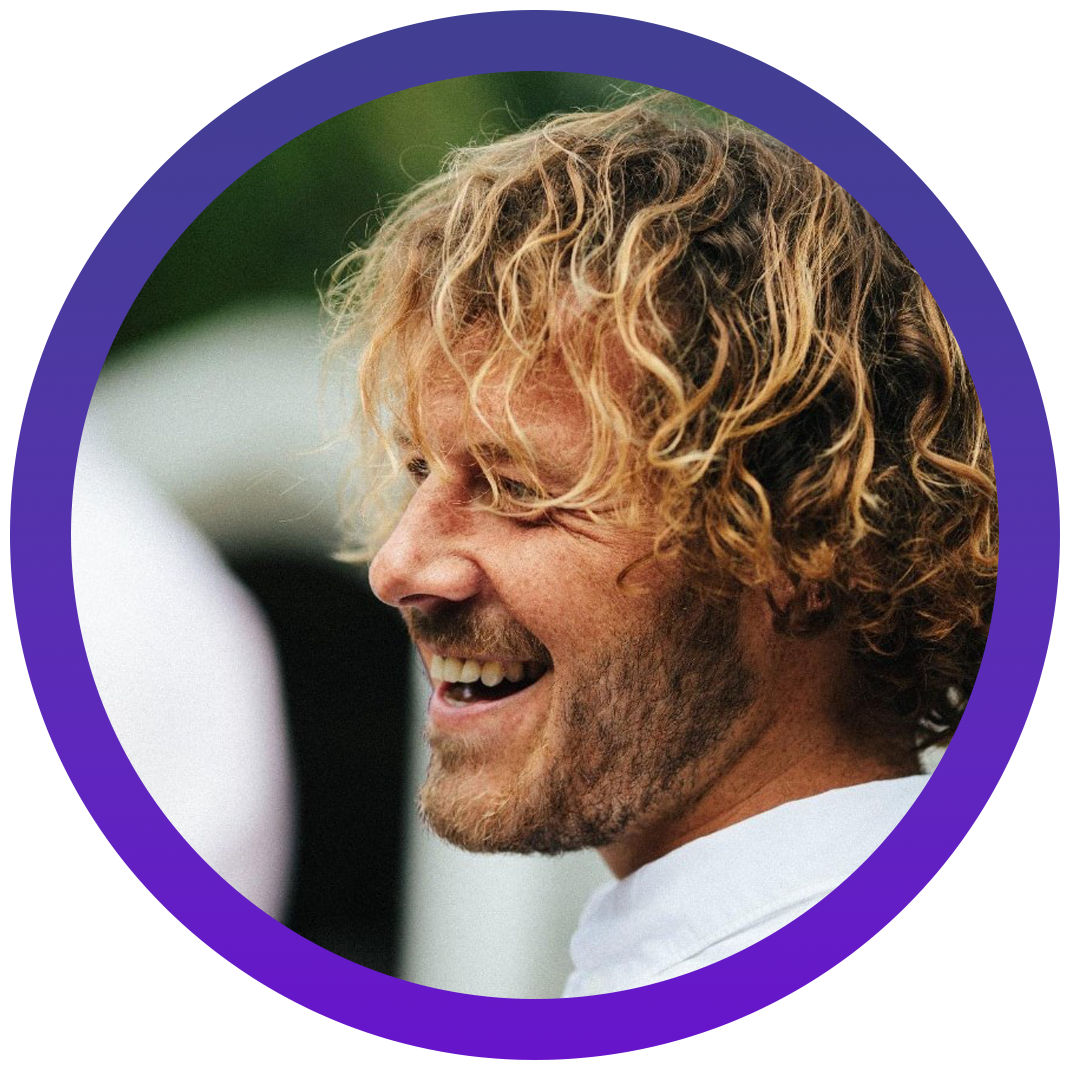 Meet our founder
Daniel White is a Registered Nutritionist (MSc, ANutr) and Functional Medicine Certified Health Coach (FMCHC) with extensive educational, research and clinical experience in the fields of nutrition, psychology, stress management, sleep science, health education and human behaviour change.

"As a teenager, I suffered from severe mental and physical health challenges because of my addictions to artificially lit technology devices. From the age of 13 to 16 I gained over 4 stone in weight and began to experience severe anxiety, depression and losses in self-confidence and self-esteem. 
Due to only achieving between 5 to 6 hours of sleep each night on average, this meant that I wasn't able to maintain school attendance or remain focused, concentrated and engaged enough to perform well during the most important years of my schooling.
Over a 10 year journey that uncovered the answers to my own health challenges, I completed degrees in Psychology and Nutrition, as well as becoming a Registered Nutritionist and Functional Medicine Certified Health Coach.
In 2018, after suffering from a period of personal and professional burnout, I once again lost touch with the magic of deep sleep and found myself struggling in all areas of life as a result. This was another challenging period of life which inspired me to dive deep into the science of sleep and to learn about emerging fields of study such as light (photobiomodulation), mind body medicine, electromagnetism, quantum biology and other fundamental topics which merged with my understandings of nutrition and holistic medicine to form a comprehensive understanding of how to manage my own sleep.

In 2020, I launched Sleep Better Live Better as platform to combine my decade long studies, experience and passion for the betterment of human health by improving awareness and providing education and tools that can support the health of all in our society through bettering our sleep!"

You can learn more about Daniel's work on his website and connect with him through Facebook, Instagram and LinkedIn.
VISIT DANIEL'S WEBSITE